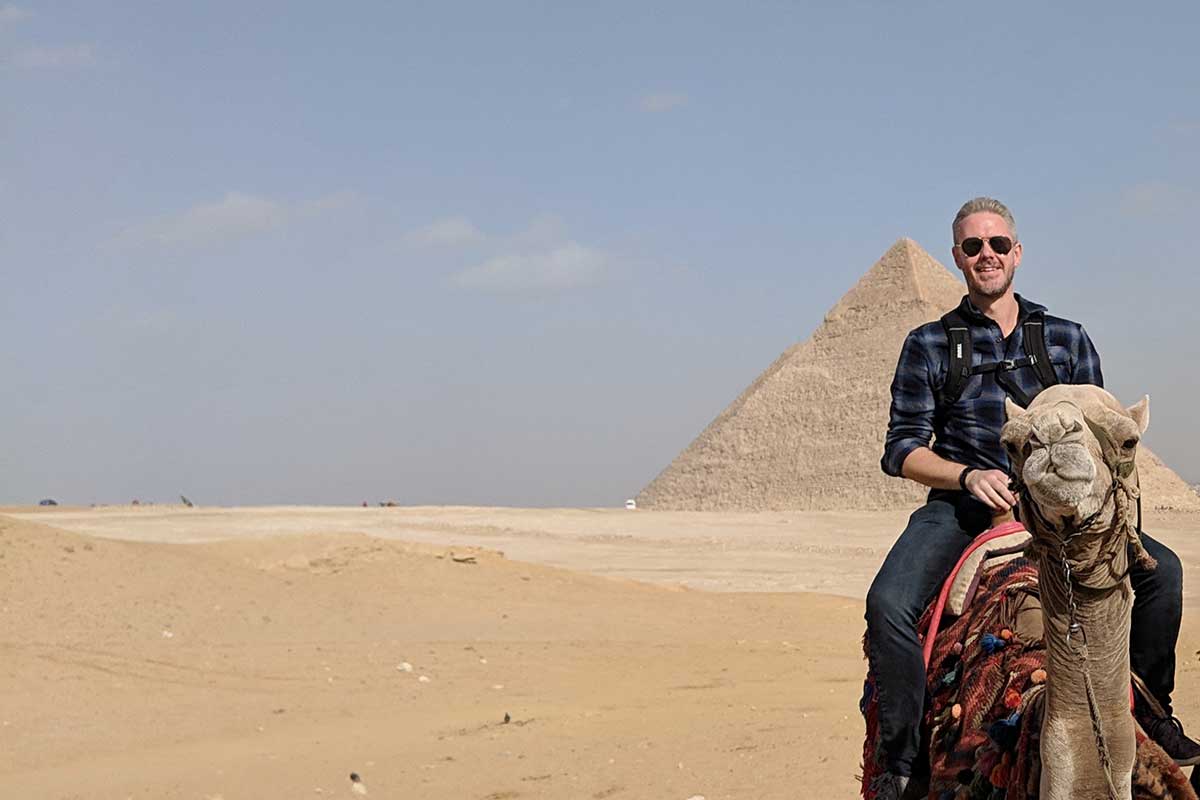 Random musings and thoughts
Reading
I'm trying to get back into reading (aren't we all?) so here's what I've read recently (courtesy of my Goodreads):
I was a big Star Wars expanded universe fan, and still am obsessed with Grand Admiral Thrawn. I'm looking forward to the new Ahsoka show on Disney+.
I'm always learning
I'm always learning new technologies and refreshing my skills. Follow along with me on my
---
Looking to hire me? Check out Sceva
Need coding or consulting done for your custom software apps? I'm available for hire via my tech consuling business Sceva. Sceva specializes in C#, .NET, Node.js and Google Cloud projects.
I'm also available for connecting on Polywork.
---
Campus life
I went to Texas A&M University and consider myself a pretty diehard Aggie. When I was a student I was quoted in the campus newspaper when Aggie Bonfire was canceled: "Bret McGowen, a junior computer science major, said Bowen's decision is hard to stomach."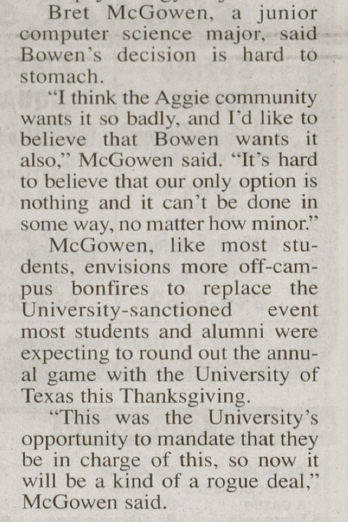 Name twins
My mysterious doppleganger (last name spelled -an) from Vicon industries.
Bret McGowen, MD - if only. As we all can agree, doctor is the best job. Is (software) engineer number two?
I have an identical name double ("Bret McGowen") in Michigan who sadly recently lost his son South Bend Tribute obituary and a second obituary. My heart goes out to you.
There's an almost name twin in New York who also recently passed, here is one of his obits at Farone & Son.
---
Public speaking
I've given dozens of talks to audience sizes from 15 to 2,000+. Here's one of my very first talks from way back in 2015. Don't worry, I've gotten better!
---
Twitter/X
I have an alternate Twitter/X account at @BretMcGowen but also feel free to message me on Twitter at @BretMcG.
😂 check out these outtakes as we celebrate getting to 500k subscribers on the @GCPcloud YouTube channel! Great work team!

🎞️→ https://t.co/Pe7trasuec https://t.co/OXEHH82qNE pic.twitter.com/Vr2PBOXtVe

— Bret McGowen 🇺🇦 (@BretMcG) July 17, 2020